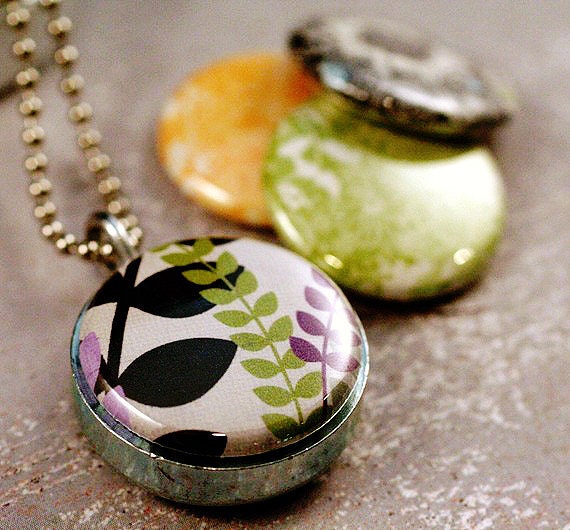 I have a very simple silver chain that I love, so I switch out the pendant on it regularly for different looks. I've discovered, though, that I'm in need of more pendants in specific colors, to go with various outfits that I wear--I have a surprising lack of purple pendants for someone with much purple in her wardrobe.
These magnetic locket pendants from Polarity are perfect for me. Each one comes with multiple "lids" that you can swap out, and it's possible to order extra lids as well. So I can pick out a few sets with patterns and colors that I love, and have a whole lot more pendant options in a snap!
Now, the difficult choice of which ones to start with...