Recently, I got a bonus at work and decided to use it on an Etsy shopping spree, buying a bunch of stuff that I've been eyeing for a while. So my Featured Friday posts for a few weeks will be about the sellers who made the stuff that I bought!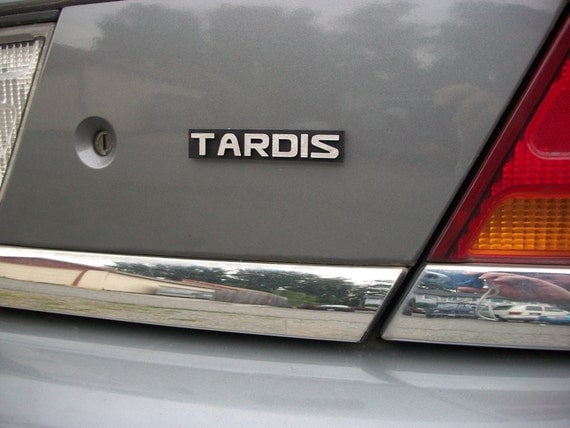 Who doesn't want to fly the TARDIS? Or the Millennium Falcon, the Enterprise, or a Nimbus 2000? Or drive Ecto-1 or an AT-AT? If you like geeky things, and want to proclaim your affection on the back of your car, check out
Empira
. This Bellingham, Washington, based Etsy shop makes these and many more car emblems, as well as fun felt toys, like soft lightsabers--perfect for the kids who want to have lightsaber duels and the parents who want to make sure they aren't hitting each other hard.
Unsurprisingly, I chose the TARDIS emblem for my car. Though my car isn't blue, there are some days when I feel like the trunk might actually be bigger on the inside ...