Recently, I got a bonus at work and decided to use it on an Etsy shopping spree, buying a bunch of stuff that I've been eyeing for a while. So my Featured Friday posts for a few weeks will be about the sellers who made the stuff that I bought!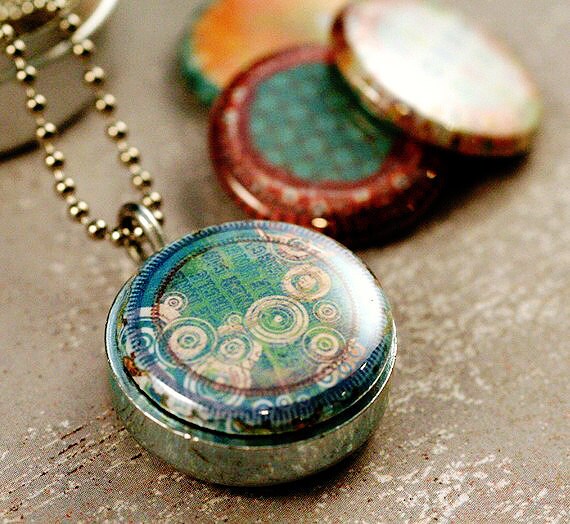 I've mentioned
Polarity
on this blog before, but it's a shop that had always been on my wish list, not my purchased list. So one of their necklaces was one of the first items that I spent my bonus on!
Of course, I couldn't get just one. The magnetic lockets are absolutely brilliant, in that they let you switch out the front of the locket so that you can match just about anything. I ordered an extra set of fronts, which gave me enough to wear a different one each day for an entire week, and to match just about any outfit I could come up with!