Recently, I got a bonus at work and decided to use it on an Etsy shopping spree, buying a bunch of stuff that I've been eyeing for a while. So my Featured Friday posts for a few weeks will be about the sellers who made the stuff that I bought!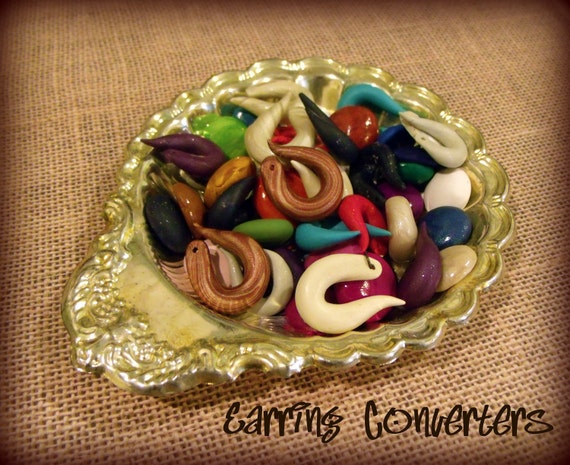 After getting a number of different piercings, I realized that I probably share the nickel allergy that my mom and sister both have. I retired a lot of my piercings, but I have had my ears pierced since I was 12, and I wanted to keep those. So instead of retiring them, I had my piercer help me to stretch my earlobes. But that meant that all of the cute dangly earrings that I loved so much as a teenager were no longer available to me.
Enter
The Creator's Creations
. She makes gauged earring converters that can be used to turn your dangly earrings into something that you can still wear. I ordered them in several different colors, and even without traditional jewelry tools, I've been able to attach the dangly parts of my earrings to these converters with no problem at all. Now I'm on the lookout for earrings that I love again, knowing that I can turn them into earrings I can wear, thanks to
The Creator's Creations
!