Recently, I got a bonus at work and decided to use it on an Etsy shopping spree, buying a bunch of stuff that I've been eyeing for a while. So my Featured Friday posts for a few weeks will be about the sellers who made the stuff that I bought!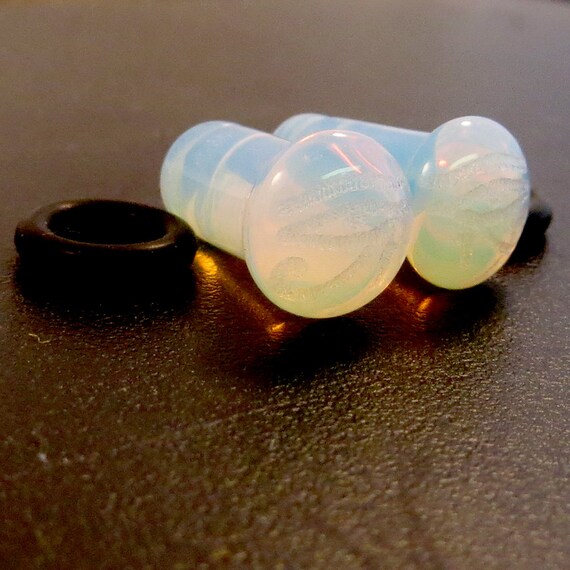 Ever since I stretched my earlobes, I've been on the search for earrings I can wear. Glass and stone seem to work best for my ears, followed by wood, bone, plastic, and other synthetic materials. So when I saw the great options at
Ear Emporium
, I had to stop and buy a pair! These opalite plugs are especially lovely, because they look white or clear most of the time, until the light hits them, and then they're every color of the rainbow in shimmery pastels. They go with just about anything I'd want to wear!
Depending on the size of your stretched earlobes, you may find some designs that aren't in the right size for you. But there are so many options that WILL be available in your size, you're sure to find something you like at
Ear Emporium
!