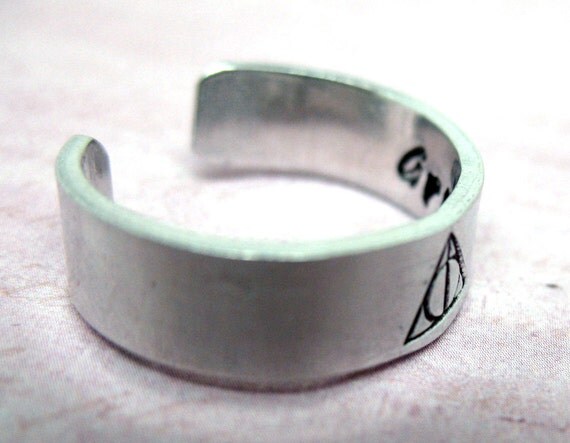 Recently, I got a bonus at work and decided to use it on an Etsy shopping spree, buying a bunch of stuff that I've been eyeing for a while. So my Featured Friday posts for a few weeks will be about the sellers who made the stuff that I bought!
I love love LOVE rings, but I have such tiny fingers that a lot of "one size fits most" are problematic for me. But
One Eyed Fox
has brilliant rings that fit me and are SUPER comfortable. My Deathly Hallows ring went straight onto my finger when it arrived, and it really only comes off when I shower or sleep. Despite the gap in the back, it doesn't get caught on my hair, or clothes, or crochet, which makes it an excellent every day ring.
But
One Eyed Fox
makes more than just rings! She's also got pendants, bracelets, keyrings, and all sorts of other items for many different fandoms. Every time I look, I find at least half a dozen more things that I want, and most days, it's far more than just half a dozen things!