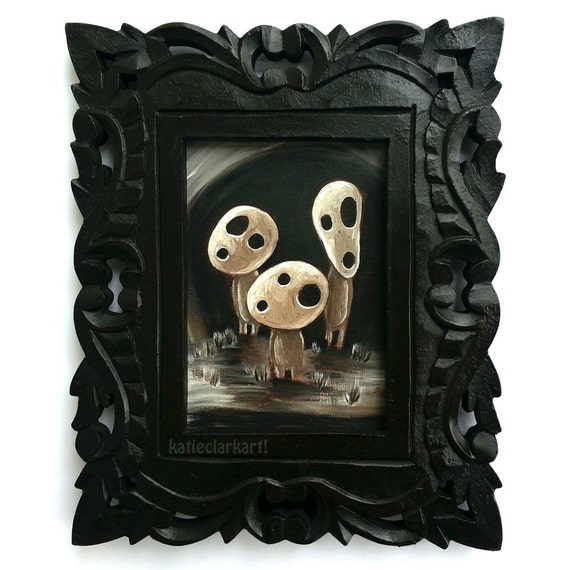 I spent last weekend at Oddmall, and while I didn't get much of a chance to get out from behind my own table, I did take a couple of quick jogs around the room to see what caught my eye. The artwork at
Katie Clark Art
's booth absolutely stuck out for me. It's a wonderful mix of cute and creepy, which is just the sort of stuff that I love.
Whether you're a fan of
Princess Mononoke
(and the kodama, which I refer to as "clickerheads"), video games, or just lovely paintings,
Katie Clark Art
has all kinds of great options to choose from!