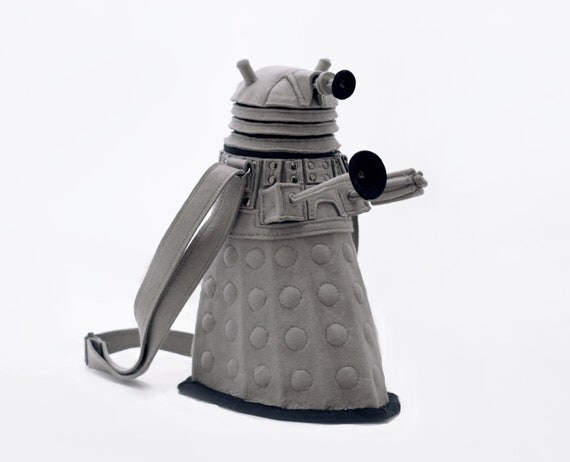 Who doesn't want a Dalek backpack?!
Etsy seller
Krukrustudio
makes these amazing Dalek backpacks, along with other Doctor Who themed backpacks, bags, tablet covers, and more. And, if you're not a Doctor Who fan, they've got a wide array of other objects reconstructed in felt or leather and turned into bags.
If it weren't for the Doctor Who ones, I'd have a VERY hard time picking out my favorite--all of their bags are beautifully detailed and really eye-catching!