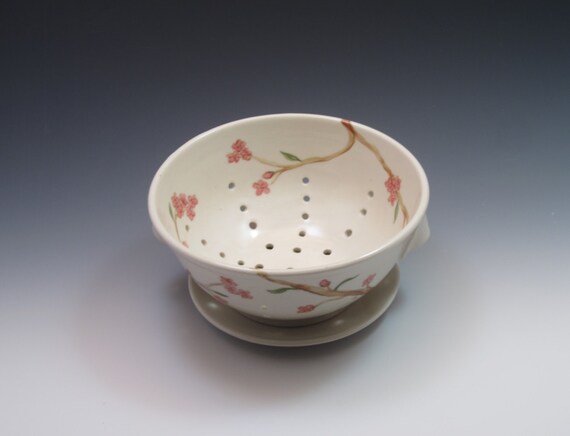 If you're looking for some absolutely lovely housewares, check out
Sarah Bak Pottery
. Her handpainted ceramics are sure to be a hit in your household, or they would also make lovely gifts for just about any occasion!
I'm partial to these delicate cherry blossoms on a berry bowl, but
Sarah Bak Pottery
offers several different motifs to choose from, on a variety of handmade porcelain housewares!